Siddur Tefillot
Kol Mashiach's Congregational Siddur
After 30 years and many changes to our service, we have adopted a new prayer book that you can use both at home and at synagogue. Having a congregational siddur allows for a cohesive worship experience for those who worship in person and also those who are a part of our online community.

Siddur Tefillot combines traditional prayers and blessings in Hebrew text with modern translations. It is transliterated throughout, allowing for all worshippers to participate actively in prayer. The easy to follow layout and beautiful design makes this siddur an excellent choice for our congregation and a wonderful addition to your library. For more images of the contents, check out the page from the publisher.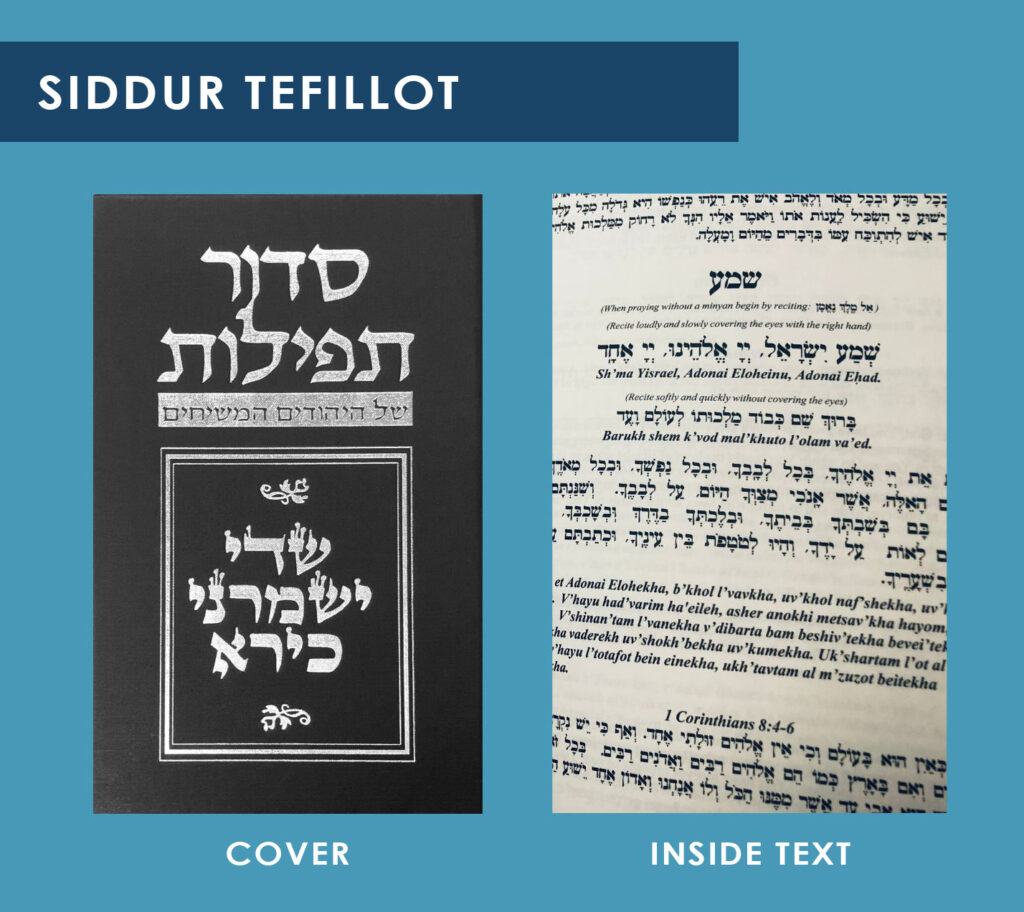 Purchase/Donation Options
:
Purchase a siddur for yourself only for $25 – Available to local people in the Judaica Shop.

Purchase online for $25 plus shipping – Our Judaica Shop does not handle online ordering, however, you can order directly from the publisher.


Donate a Siddur to Kol Mashiach with a dedicated inscription for $36

–

Use the button below to donate a congregational siddur and dedicate it to a loved one. Your donated siddur will include a bookplate on the inside cover with your dedication (see example) If you'd like to pay by check, please

download this form

or call the office.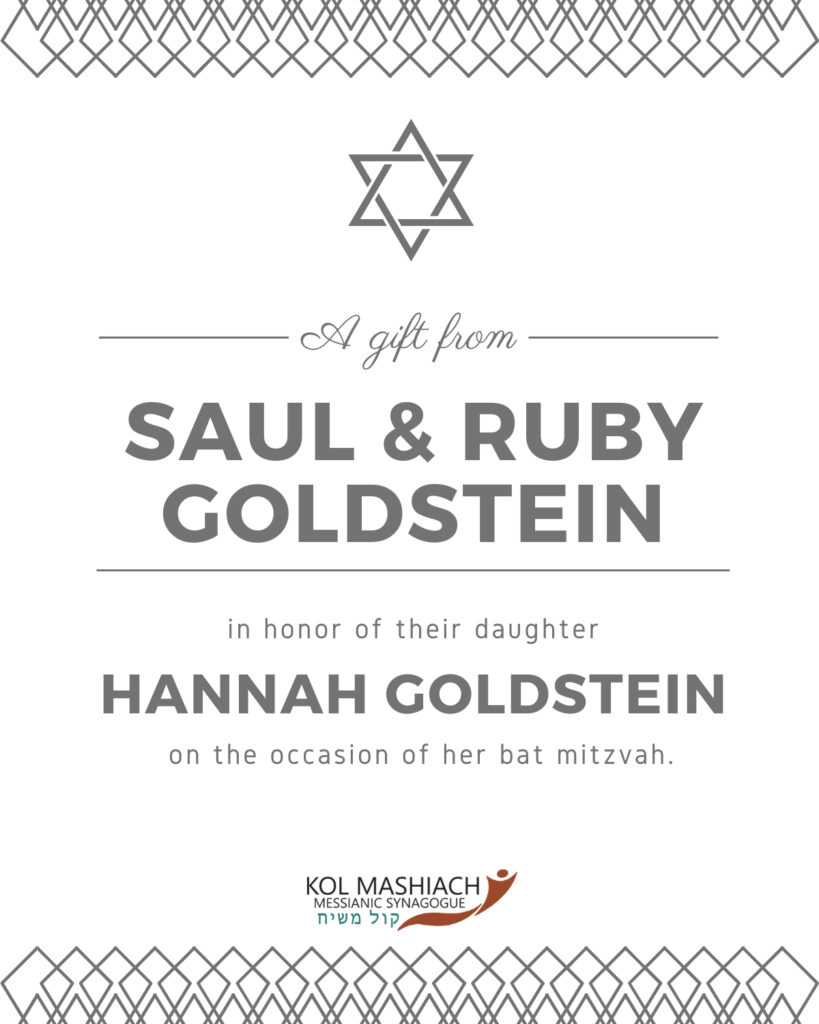 Bookplate Example