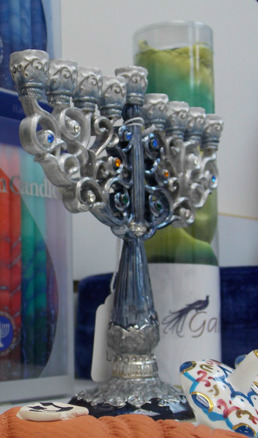 We stock a large variety of items, for both the Messianic community and visitors. We carry books on Messianic Judaism, Bibles, and Bible studies. We carry a selection of Messianic CD's in central Florida, including music by Paul Wilbur, Marty Goetz, Joshua Aaron, Ted Pearce, and various other artists.
Kippahs, tallits, wedding & bar mitzvah gifts, Passover sets, mezuzahs, Shabbat candles and "tchatchkes"…something for everyone!
Don't Live Near Us?
You can still help support Kol Mashiach by purchasing items from Amazon using the link on this page – any items – and a portion of your purchase will be donated to Kol Mashiach at no cost to you.