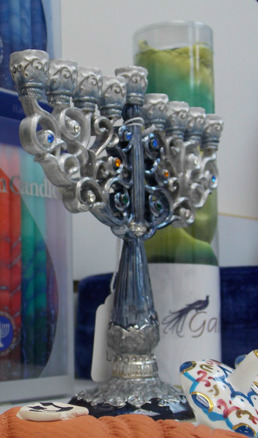 We stock a large variety of items, for both the Messianic community and visitors. We carry books on Messianic Judaism, Bibles, and Bible studies. We carry a selection of Messianic CD's in central Florida, including music by Paul Wilbur, Marty Goetz, Joshua Aaron, Ted Pearce, and various other artists.
Kippahs, tallits, wedding & bar mitzvah gifts, Passover sets, mezuzahs, Shabbat candles and "tchatchkes"…something for everyone!
Our Judaica Shop is currently closed for renovations.