For more information about our upcoming events, please call our office (321) 255-2557 or
email info@shalombrevard.com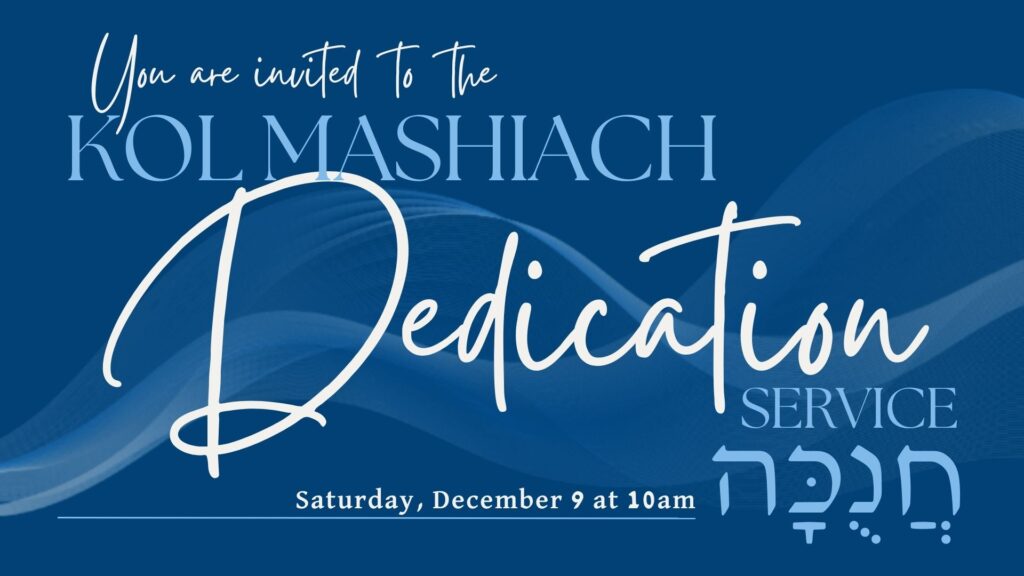 Dedication Service

Saturday, Dec 9 @ 10am


Join us as we officially dedicate the building God has provided for our congregation to Him and welcome in this new season of life at Kol Mashiach. We ask that you please bring a dish to share for a covered dish lunch following the service.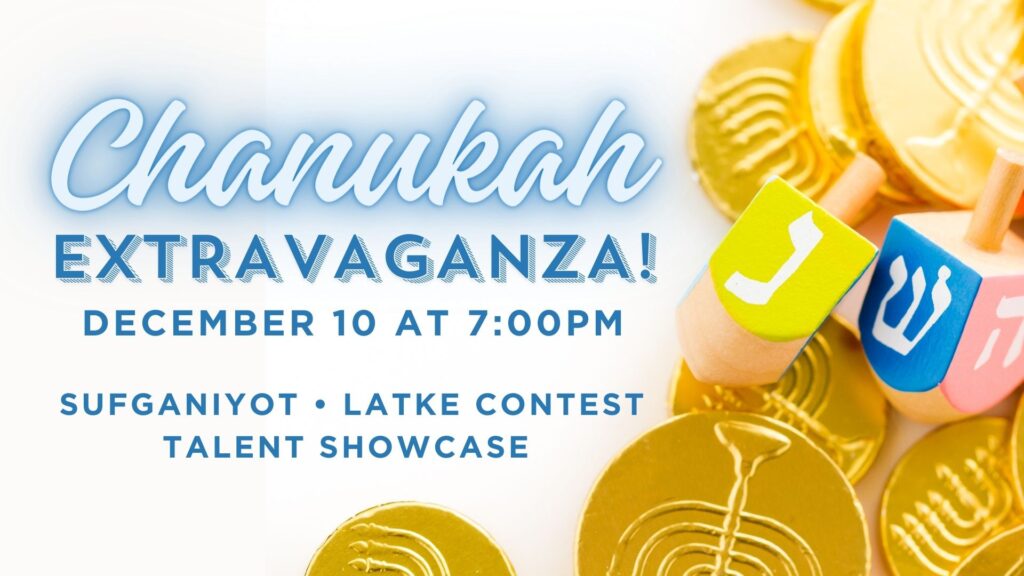 Chanukah Estravaganza!

Sunday, Dec 10 @ 7pm

Join us in the Community Center at 7pm for latkes and jelly donuts. Bring your best latkes to enter into our latke contest with a prize for the winner! Afterwards we'll move to the Sanctuary for our menorah lighting and talent show. (Due to the new facility, we cannot have open flames in the sanctuary. Please do not bring your menorahs to light. We will only be lighting the congregation menorah with enclosed flames.)

If you would like to participate in the talent show, please sign up on the bulletin board.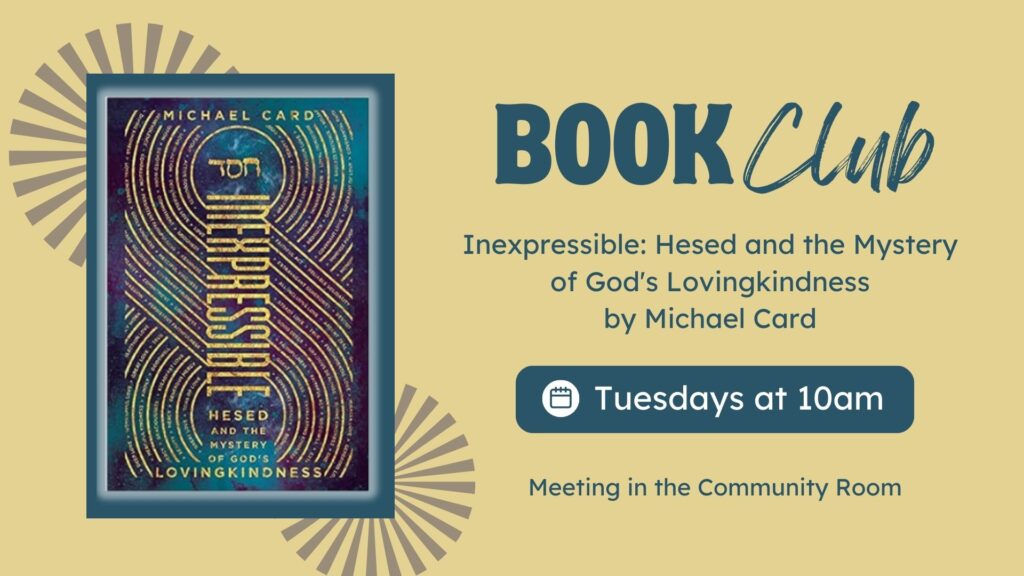 Book Club

(No Book Club Dec 19 & 26)
Open to everyone (not just for the ladies), our book club discussion time is centered on the book Inexpressible by Michael Card. We meet every Tuesday morning at 10am. Please purchase a copy of the book – paper or digital – and read the Introduction before our 1st meeting. Come with questions, insights, and parts that you'd like to discuss underlined, highlighted, or scribbled in a notebook.
Israeli Dance Class

Israeli Dance Class is returning at a new day and time. Join us on Thursday nights at 6:30pm in the Sanctuary lobby for a time of fun, exercise, and culture as we learn traditional and modern Israeli Folk dances. All levels of experience are welcome. If you have any questions, please call the office for more information.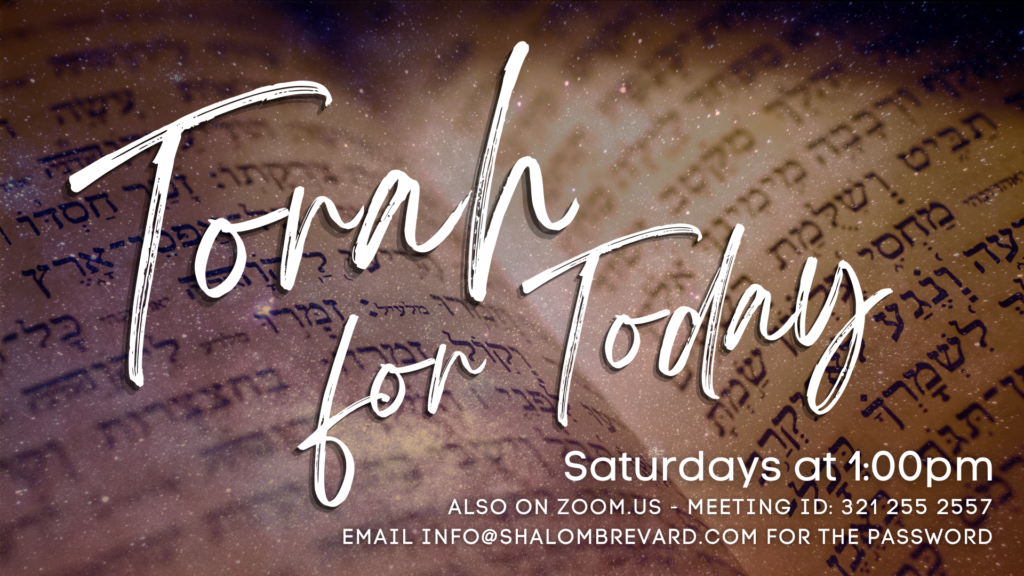 Torah for Today

(No Torah for Today on Dec 9)
Are you ready to dig into the word and discuss the Torah portion with others? Torah for Today is the place to do it. Join us in person – in the Community Center classrooms – and online (Zoom Mtg ID: 321 255 2557 – email info@shalombrevard.com for the password) from 1:00-2:00pm every Saturday. You can download a copy of the weekly Torah reading schedule here.
B'Yachad

(Meets this month on Dec 2 & 16)
Our grief support group is open to those that have lost or are caring for loved ones. Join us twice a month as we talk about different topics and share with each other. Grab your bagel and coffee and meet in the Community Center classroom right after service.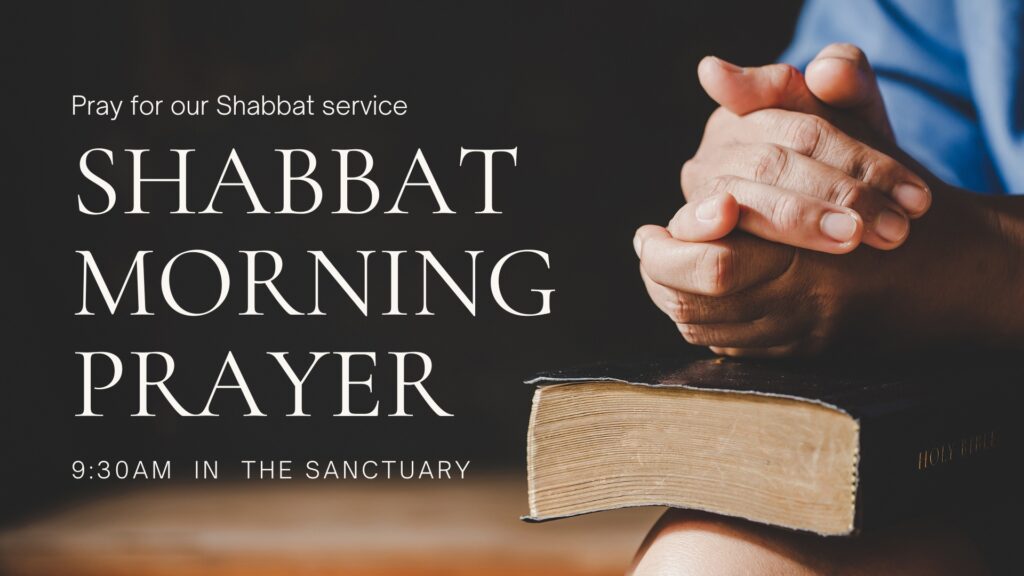 Join us Saturday morning for a time of prayer specifically focused on our weekly Shabbat service. We are committed to praying over every aspect of our time of corporate worship and teaching so that the Ruach is in the midst of every part of it.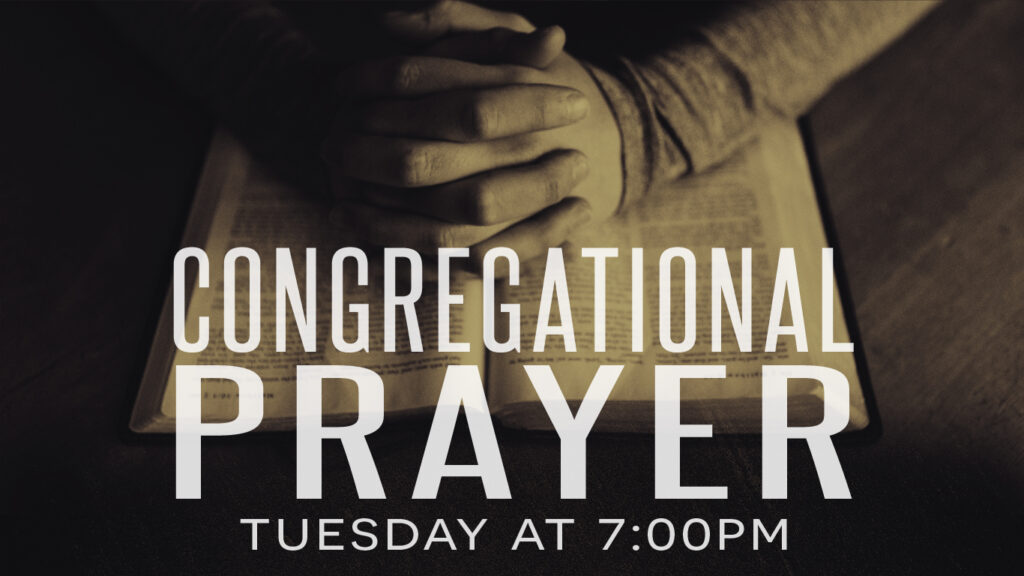 Congregational Prayer
Join us as we meet in the sanctuary on Tuesday nights to come together and pray for our congregation, community, and nation. There is no requirement for you to pray publicly. We welcome everyone!