For more information about our upcoming events, please call our office (321) 255-2557 or
email info@shalombrevard.com

Community Worship services.

Weekly Torah Discussion Group
Join us after every Saturday Shabbat service to dig into the weekly Torah portion. Come prepared with comments, questions, or just to listen as we learn and grow together.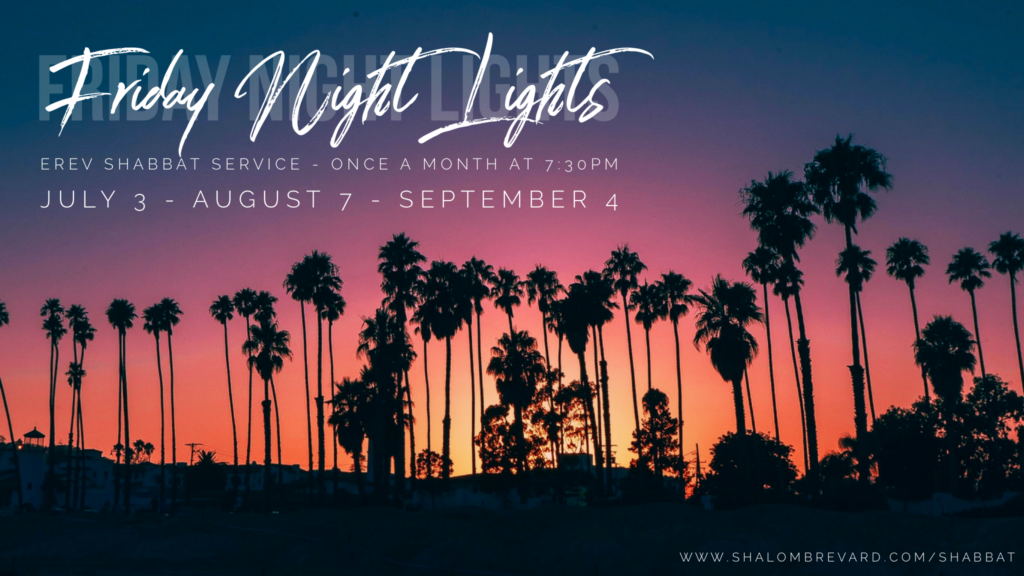 Friday Night Lights
Erev Shabbat Service
Join us for our monthly Erev Shabbat service. Welcome the Shabbat on Friday night. Find all the details on our Shabbat page.