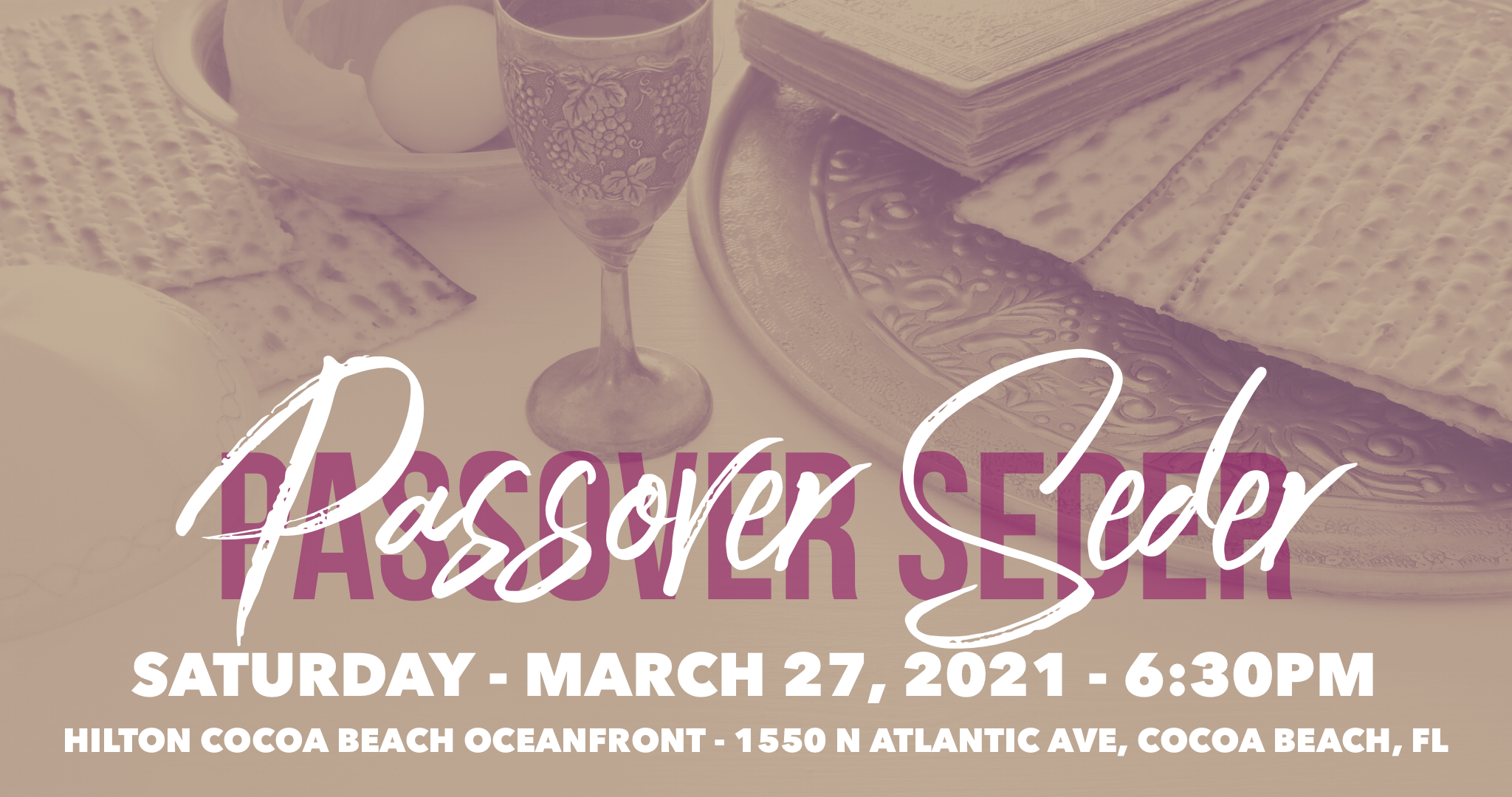 Join us for the Kol Mashiach 2021 Passover Seder Featuring:
A Traditional Passover Meal

($40-$42/per person)
This year we are offering your choice of entrees and a reduced price entree ($25) for kids ages 10-12.
All meals (including kids) are gluten free, and we will provide gluten free matzah and matzah ball soup for those that indicate it in their registration. Entree selections are made during registration. You may bring in your own bottle of wine (grape juice is provided with your meal) but you will be responsible for the $12.50 per bottle corking fee required by the hotel. That must be paid at the time of ticket purchase.
Service from the Haggadah
If it's your first time or your fiftieth time celebrating Passover,
we welcome you to experience it with us in a new and fresh way!

Special Music and Dance
Join with us as we sing traditional Passover songs and modern worship music.
Message from Rabbi Jude Caracelo
Rabbi Jude will share insights and the deeper meaning of the Passover. It's not just about the matzah!
Make plans and purchase your tickets early as we are sure to sell out!
To purchase your tickets, please fill out the registration form below.

(Your registration will be confirmed after payment and an email will be sent with your printable tickets.)
WE HAVE SOLD OUT ALL SEATS
Registration closes March 21, 2021 at midnight
Seating is limited and tables have a max capacity of 8 people this year.

If you would like to be seated with someone that you are not registering with, please enter that information in the "seating requests" section. We will do whatever we can to accommodate these requests, but they are not guaranteed.
If you wish to pay by cash or check, please come to the office during business hours or stop by the registration table in the foyer after Shabbat services.
Please call 321-255-2557 or email info@shalombrevard.com for more information
When: March 27, 2021 – Doors open at 6pm – Seder starts promptly at 6:30pm
Who: Everyone ages 10 and up are welcome to attend