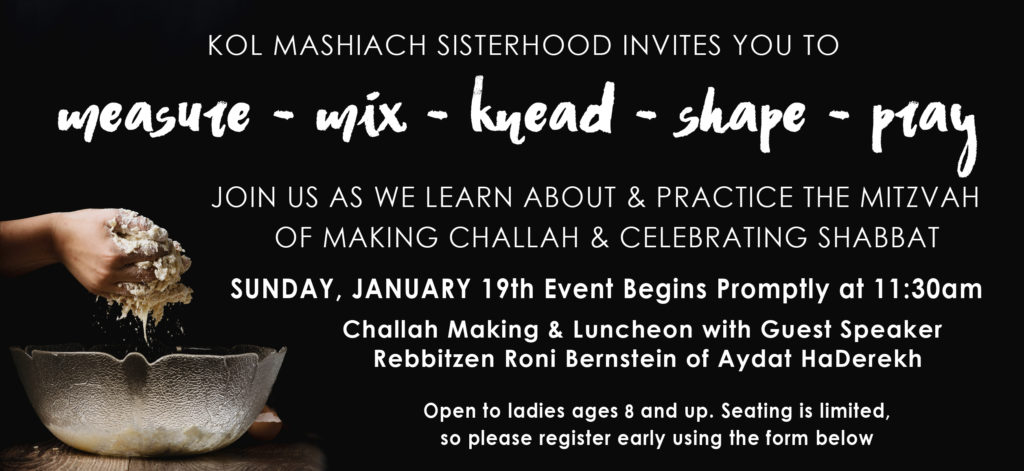 We are excited to be bringing this event to Kol Mashiach. This will be an afternoon not to be missed – a time of fun, learning, and sharing the joy of shabbat together.
Because we have limited seating, please do not register unless you are sure you will be able to attend.
If an unforeseen event occurs and you cannot attend, please call our office so we can free up the spot for someone else to register.
If you have any questions,
please email info@shalombrevard.com or call (321) 255-2557
1621 Lake Washington Road, Melbourne, FL