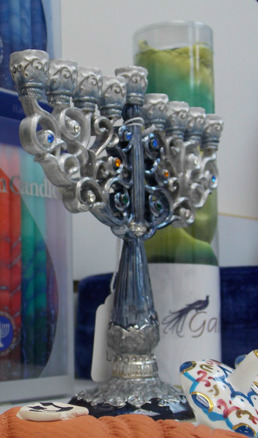 Judaica Shop
We stock a large variety of items, for both the Messianic community and visitors. We carry books on Messianic Judaism, Bibles, and Bible studies. You will find the largest selection of Messianic CD's in central Florida, including music by Paul Wilbur, Marty Goetz, Jonathan Settel, Ted Pearce, and various other artists.
Kippahs, tallits, wedding & bar mitzvah gifts, Passover sets, mezuzahs, t-shirts and "tchatchkes"…something for everyone!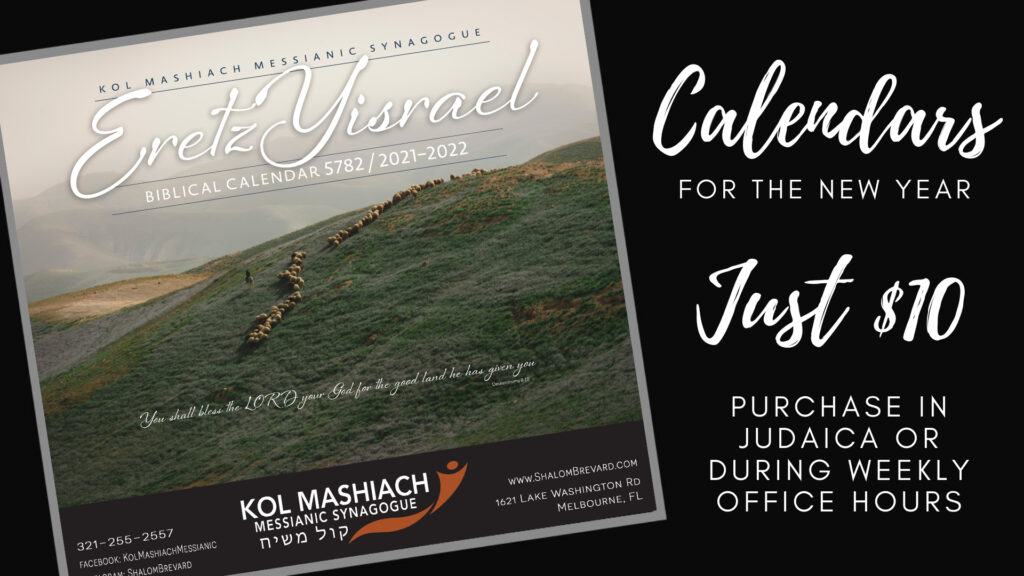 Stop by the Judaica shop & pick up the new calendar – a 16 month calendar that covers the Hebrew year 5783, the rest of 2021 and all of 2022.
Apologies to our long distance friends Our Judaica shop is not available for online purchases or shipping.
It is brick and mortar only.
Thank you for understanding.